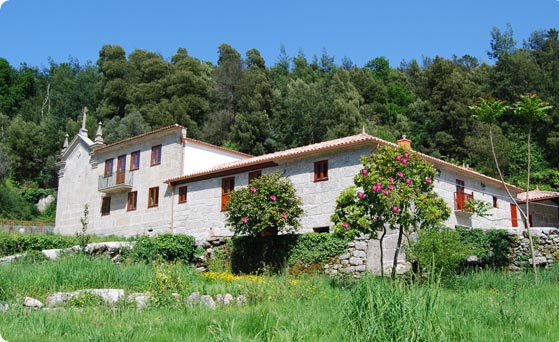 Reservations & Contact
For questions and reservations please contact:
Quinta Casa Da Fonte
Lugar de Taboadelo
Rua José Carlos Alves Vieira, 745
Pinheiro
4850-273 Vieira do Minho
Portugal
T: +351 253 741 345
M: +351 93 414 2163
E: info@quintacasadafonte.com
Availability
As we work with several tourism operators, it is not possible to show the live availability and we therefore ask you to fill in the contact form, or to contact us by phone.
Telephone reservations will have to be confirmed in writing.
Reservation form
Fields marked with a * are required
Terms and conditions
The booking confirmation requires a deposit of 30% of the total amount - The remainder is paid upon check-out (cash).
Cancellations
Up to 10 days before check-in: no fee will be charged - Less than 5 days before check-in: no refund of deposit - No show or premature check-out: 100% of the reservation.
Note: In high season, festive season, Easter Christmas and New Year, the reservation must be cancelled, as minimum 15 days, prior to the arrival date.

Check-In from 15:00h to 18:00h, check-out until 12:00h.
Pets: Quinta Casa da Fonte does not accept any kind of pets.
Payment: Cash and Bank Transfer
NIB:001800031678783002074 
IBAN / Identificador Único: PT50 0018 000316787830020 74
BIC: TOTAPTPL
Fontes Lendárias, Lda