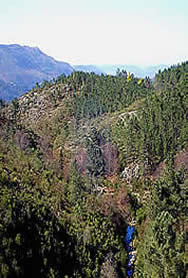 Surroundings
Quinta Casa da Fonte is found in the Minho province in the Northwest of Portugal, in the surroundings of the Peneda-Gerês National Park, being the only area in the country to be classified as National Park.
Directly behind the "Quinta", you will find Serra da Cabreira, adjacent to Peneda Gerês Natural Park. Gerês is one of Portugal´s most attractive Natural Regions, considered by UNESCO to be a World Biosphere Reserve, with breath-taking forests, translucent cascading waters and amazing sights.
The region is also famous for its local wine, Vinho Verde, white and red. Approximately 35,000 ha of land is used for viticulture.